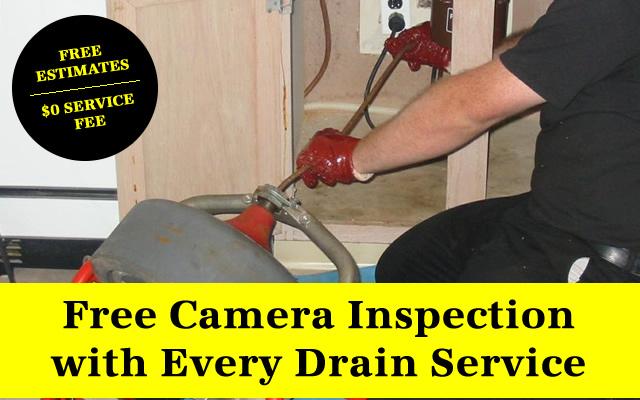 Drain Cleaning Las Vegas
It's going to happen sooner than later – clogged drains. It is very important to hire a licensed plumber and not a handyman for drain cleaning in Las Vegas.  You may have serious plumbing problems that are causing the clogged drains in your home. We are offering a FREE camera inspection with every drain service!
Check out our Las Vegas Drain Cleaning special – FREE Camera inspection with every drain servcie
Save $150 with a free camera inspection. Clogged drains can be so many different things, that's why we need to check it out before we give you a price. It could be a quick $79 drain cleaning, but a clogged drain could be more serious problems. It ranges from; grease, foreign objects, sewage back-up, broken pipes, poorly installed plumbing, tree roots, etc… Call to set up a free estimate.
Same Day Service 7 days a week
If Water Won't Run through it – Call Jump 2 It! (702) 749-4636.
Jetter Service
Jetter service is the best way to clean clogged drains. As people do there dishes and laundry the water cools going down the pipe leaving grease builds up. It doesn't take long for the grease, residue, food particles and grime to build up and clog your drains. You can do a simple drain cleaning on some drains, but to get your drain clean you need a high pressure jetter service.
Jetter service is like a pressure washer for your drains and sewer line. The jet puts out about 14 gallons of water per minute and 2500 psi. This high pressure system is gets all of the build up out of your pipes.
(Drain Cleaning special does not include Commercial drains. Includes residential drains for up to 1 hour of labor. Some drains maybe extra. Call for details)